Let Love Bloom and help make our new Hospice feel like home…
… and a place to share special stories, reflect on treasured moments and find peace as a family.
Help create beautiful gardens and outdoor spaces that will bring a sense of tranquillity and timelessness to all those who will use them.
For many who come to The Gies Family Centre, Hospice Waterloo Region, it is a highly emotional time. When a family and their loved one arrives, the staff and volunteers provide immediate care and support. By creating a welcoming and comfortable setting inside and out, we give families a place to feel safe and, most importantly, to feel at home.
The Hospice Of Waterloo Region Experience.
"You matter because you are you, and you matter to the end of your life. We will do all we can not only to help you die peacefully, but also to live until you die."
Hospice of Waterloo Region holds as a core value that death is a natural conclusion of life and that hospice palliative care neither prolongs nor hastens a natural death. The model of care that is delivered by Hospice of Waterloo Region is based on recognition that hospice palliative care is "Whole Person" care focused on supporting and improving the quality of life for persons who are living with or dying from advanced illness and for those who are bereaved by the loss of a loved one.
Learning that you have a life threatening illness can be scary. We offer help for you and your family.
Caring for a someone who is coping with a life threatening illness can be hard. You don't need to do it alone.
Have You Lost
A Loved One?
If you are grieving a loss, we offer a variety of supports. We are here to help.
Get In Touch With Hospice
Do you have questions about Hospice of Waterloo Region, our programs and services, or the hospice experience? Please contact us.  We'd be happy to speak with you.
Call Us Today At 519.743.4114
A New Hospice Palliative Care Centre
And Residence In North Waterloo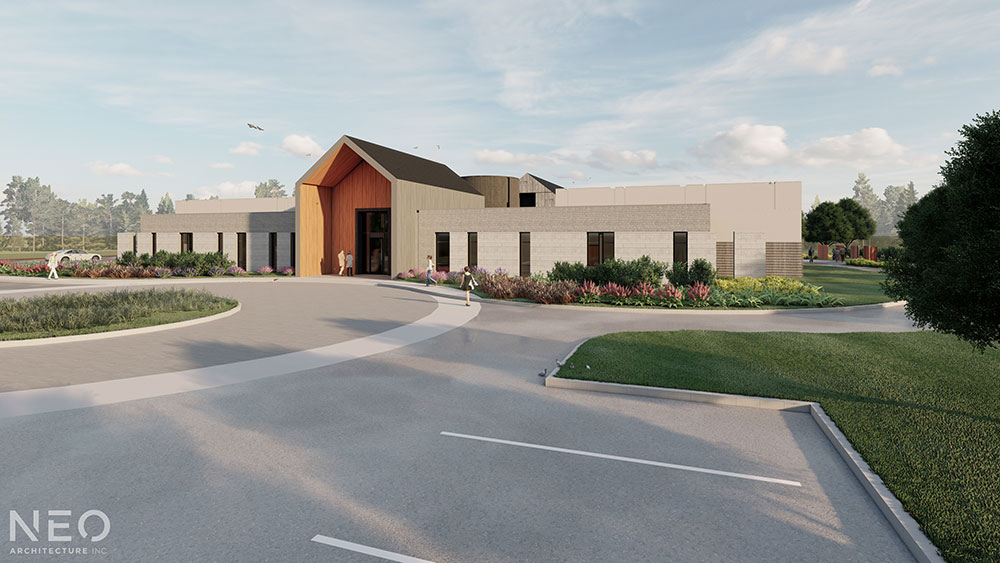 The Gies Family Centre
Hospice of Waterloo Region recently purchased five acres of land in North Waterloo, where a palliative care centre and 10-bed hospice residence is currently being built. This state of the art facility, located on University Avenue, will deliver integrated hospice palliative care services, providing around-the-clock care to patients and their families.