Advance Care Planning in 5 Steps
March 24 @ 10:00 am

-

11:30 am

Free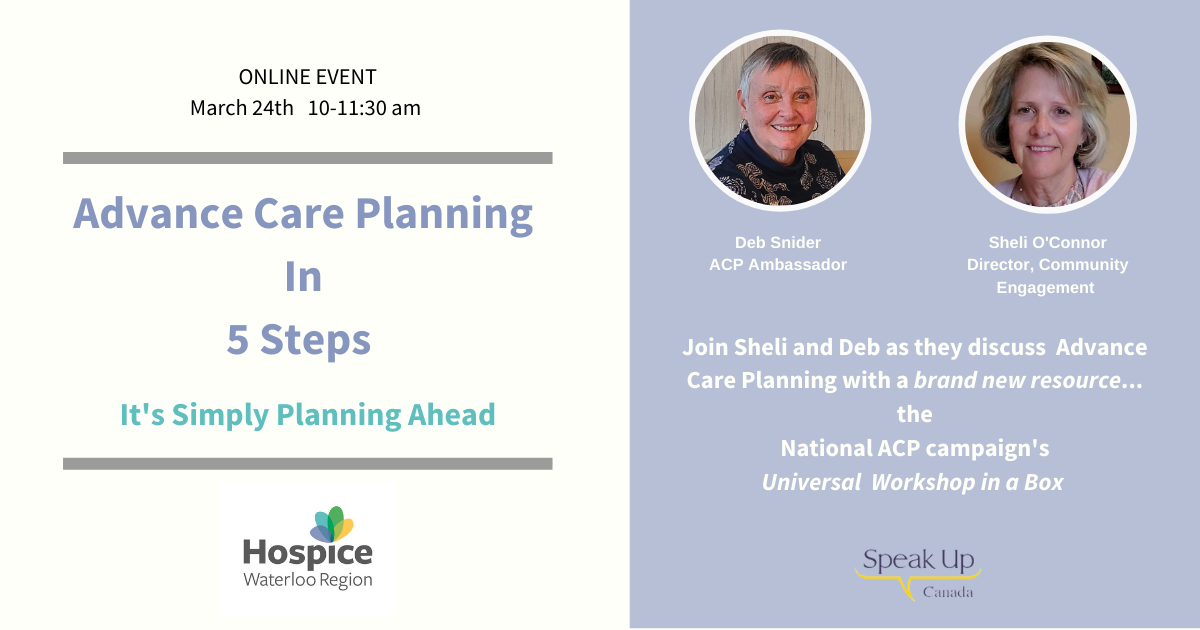 There is a buzz across this country about Advance Care Planning. Join us as we share what all the fuss is about!
As a result of the risks of sudden illness and isolation associated with COVID-19, the media has locked onto the importance of sharing your wishes about your own health care in the event you cant speak for yourself. The whole country is engaged in this conversation and the National Speakup Campaign has created a new set of tools, "ACP workshop in a box." Our trained team of ACP Ambassadors is one of a small group of experts that has been asked to share this workshop with you.
We know that for many there is a reluctance to think about and start these conversations. But here's your chance to join the national conversation and explore ACP with some new materials. Not only does it provide some great tools but this is an opportunity for you to provide feedback on exactly what information YOU NEED about Advance Care Planning to get you started!.
In this 90-minute session, Deb and Sheli will use a "hot off the press" presentation to share the WHO, WHAT WHERE WHEN & WHY of ACP in Ontario, while also providing a simple 5 STEPS guide to ACP. The session will be interactive, with opportunities for questions and small group discussion to consider WHO you should be talking to and WHAT you need to be sharing in these conversations.
Event Details
Date: March 24, 2021
Time: 10 a.m.-11:30 a.m.
Where: Online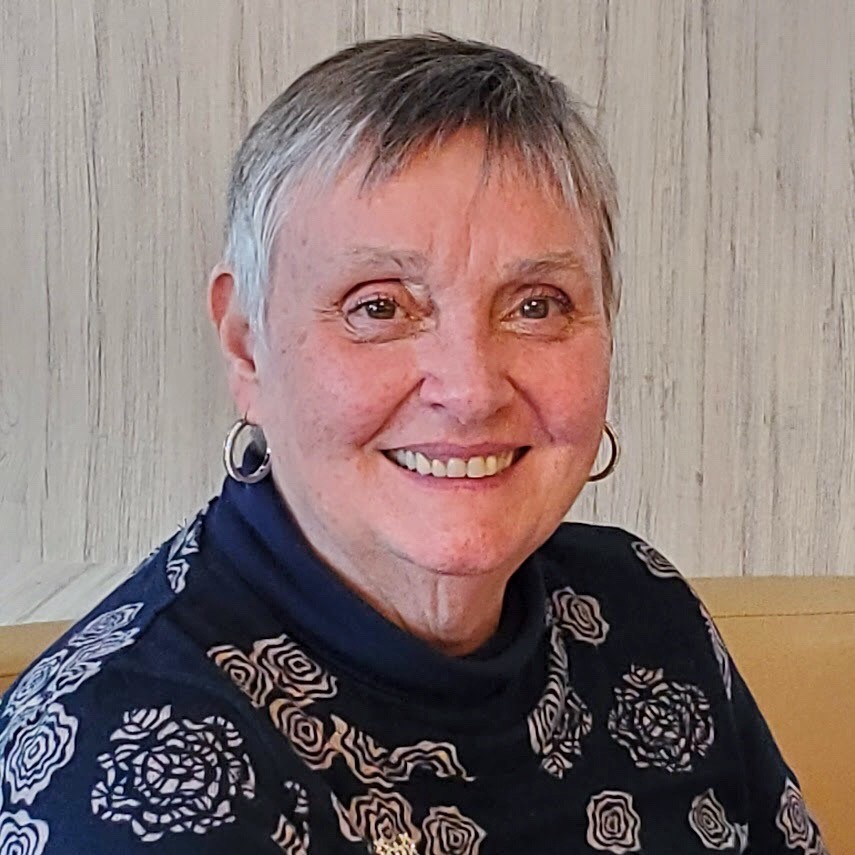 Deborah Snider is one of six trained volunteer ACP Ambassadors and has been providing ACP presentations since 2016 across the community. She has 40 years of experience in nursing, providing care to moms, babies and children. She also spent much of her career in health-care management. Today, she is a passionate volunteer with Hospice Waterloo Region and her church.
"Hospice Waterloo Region is an amazing resource in this community, which not enough people are aware of. I hope that people who attend my presentation take away a little bit of bravery, and a willingness to have those crucial conversations about end-of-life care! I also want them to know that this journey does not need to be faced alone."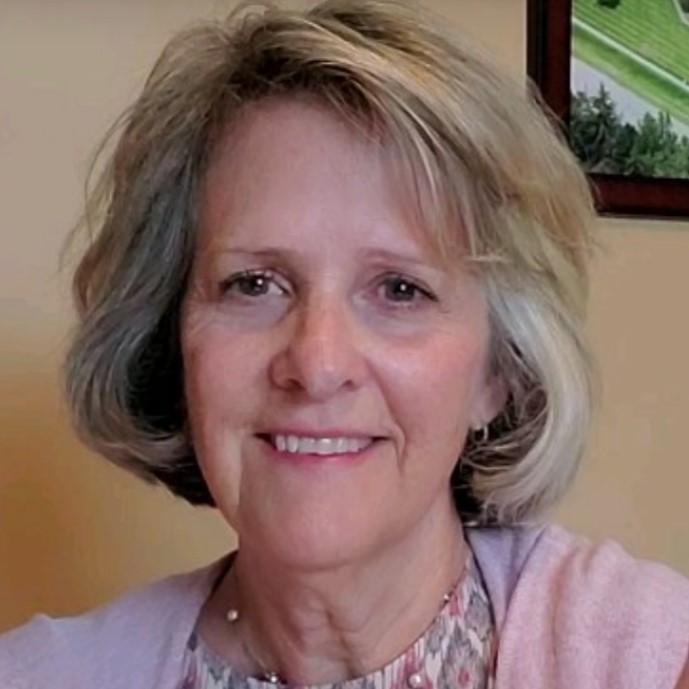 Sheli O'Connor is the Director of Community Engagement and Partnerships for Hospice Waterloo Region (HWR), and has spent the last six years building awareness and understanding of ACP. She is a strong advocate and champion for focusing on empowering the general public to use ACP conversations to ensure they always have a voice in their own health care! Sheli has worked both provincially and nationally to explore a variety of ways to deliver this message to the public. In reflecting on what HWR has accomplished, she notes that the greatest gift to this effort has been the passion and dedication of this great team of ACP volunteer presenters, and we look forward to discussing the topic with you in this online session. For more information, visit the ACP Website: www.acpww.ca