Online Book Chat with Mark and Martina: Can't We Talk About Something More Pleasant?
October 21, 2020 @ 6:30 pm

-

7:30 pm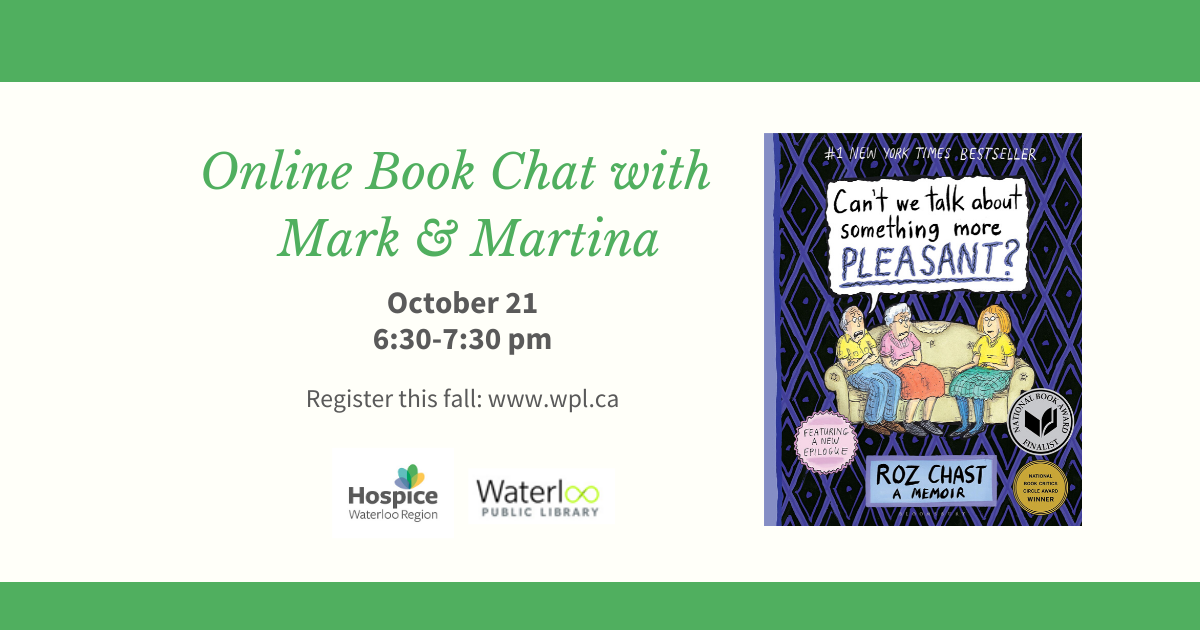 Whimsical, heartbreaking, honest and funny
If you're looking for something new to read, join Mark and Martina of Hospice Waterloo Region for a sneak peek of a graphic novel by award-winning New Yorker cartoonist, Roz Chast, Can't We Talk About Something More Pleasant?
FAQs
Do I need to have read the book? No. This is really an opportunity for any reader who is interested in trying something new and different to hear about the book.
What can I expect in the online session? Mark and Martina will provide an overview of the memoir, and lead a discussion on why you should consider reading this book.
Who should attend? Anyone looking for a new read!
About the memoir
From Amazon.ca: A graphic memoir by New Yorker cartoonist Roz Chast chronicling her relationship with her parents, their relationship with each other, their declining final years, and their eventual deaths in their 90s. It's poignant, sad, and depressing, but also oddly charming and sometimes funny, and it captures the reality of aging, and of caring for aging parents profoundly and uncomfortably well.
This is up there with Being Mortal as a book that should be read and discussed by families, so that everyone has some idea of what they want to occur, and where they see their lives going when they reach old age.
This event is part of a series of online book chats being hosted in partnership with the WPL.The next one is on Nov. 18, featuring two children's books: Cry, Heart, But Never Break by author Glenn Ringtved, and The Heart and The Bottle by author Oliver Jeffers.
Date: Oct. 21, 2020
Time: 6:30 pm to 7:30 pm
Registration: Register via the Waterloo Public Library
This event is part of a series of online book chats being hosted in partnership with the WPL. Join us for our next online book chat: Nov. 18 — Taking a look at children's books
FACILITATORS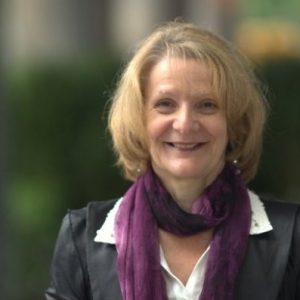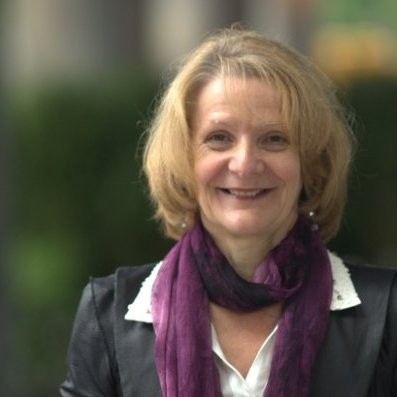 Martina C Steiger, ThD, is a graduate of Narrative Medicine at Columbia University. Her work as a life and story coach, Spiritual Director, writer and transformative educator and facilitator centres on stories, the stories that shape individual experiences and relationships. As a health advocate and consultant, she focuses on the power of those narratives to change the way care is given and received. Martina aims to bring a critical and self-reflective lens to our perspectives, choices and actions. Whole person care throughout our lives, death and dying, and end-of-life matters are topics that have taken on special importance in Martina's life and work.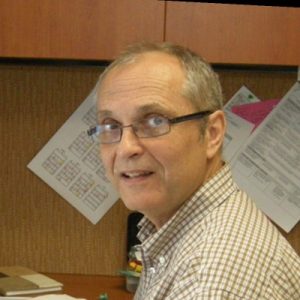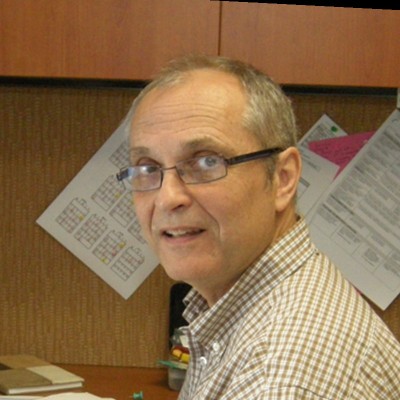 Mark Godin, Director of Strategy and Client Services for Hospice of Waterloo Region, is responsible for providing management and leadership in the development and delivery of Hospice client service programming including volunteer recruitment and management, volunteer visiting, day programming, rostered volunteer services, and community outreach. Mark ensures service excellence through continuous quality improvement. In this position Mark is also responsible for the development of strategies and partnerships for expanded and enhanced client services.