The Who, What, When & Why of Substitute Decision Making
April 15 @ 10:00 am

-

11:30 am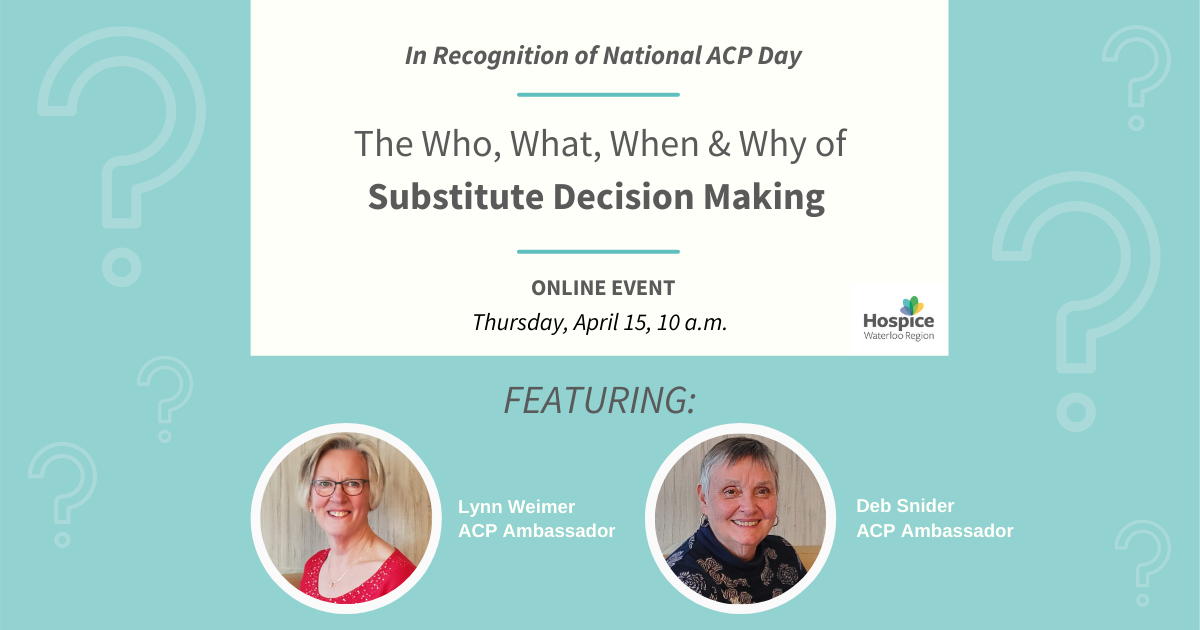 Your dad is too ill to make his health care decisions . What do you need to know to be his SDM? If you had only known….
You have been called to the emergency room as your father has fallen seriously ill. Your father is too ill to make his own health care decisions and the doctor requires YOU to make those decisions for your dad? Are you ready for this? Do you know what your dad would want? What kind of conversation could have prepared you to step into his shoes in this health crisis?
Join us as we focus on YOUR role in Ontario as a Substitute Decision Maker and the who, what, when and why of the Advance Care Planning conversations YOU need to be having with your loved ones. Don't put this off. It's never too late to talk… until it is.
In recognition of National Advance Care Planning Day, two of our expert ACP planning facilitators will guide you through a comprehensive and enlightening discussion of your role as a Substitute Decision Maker. Lynn and Deb bring a wealth of experience and stories as retired health care professionals with a passion for ACP conversations. They have experienced the impact of both prepared and unprepared SDM(s) and they have witnessed the impact of conversations that can guide decision making and the trauma that results from the lack of these conversations. Using the best of our ACP content from our inventory of local presentations as well as materials from the National Speakup Campaign, our team will discuss with YOU, The Who, What, When and Why of Substitute Decision Making. 
Meet the Session Facilitators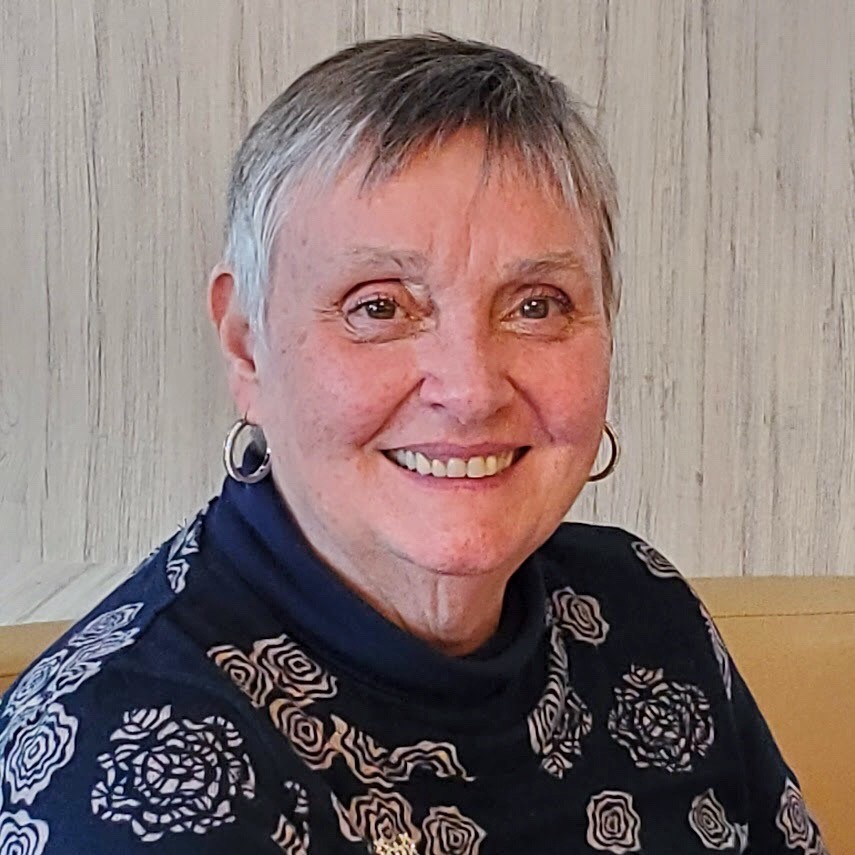 Deborah Snider has 40 years of experience in nursing, providing care to moms, babies and children. She also spent much of her career in health-care management. Today, she is a passionate volunteer with Hospice Waterloo Region and her church.
"Hospice Waterloo Region is an amazing resource in this community, which not enough people are aware of. I hope that people who attend my presentation take away a little bit of bravery, and a willingness to have those crucial conversations about end-of-life care! I also want them to know that this journey does not need to be faced alone."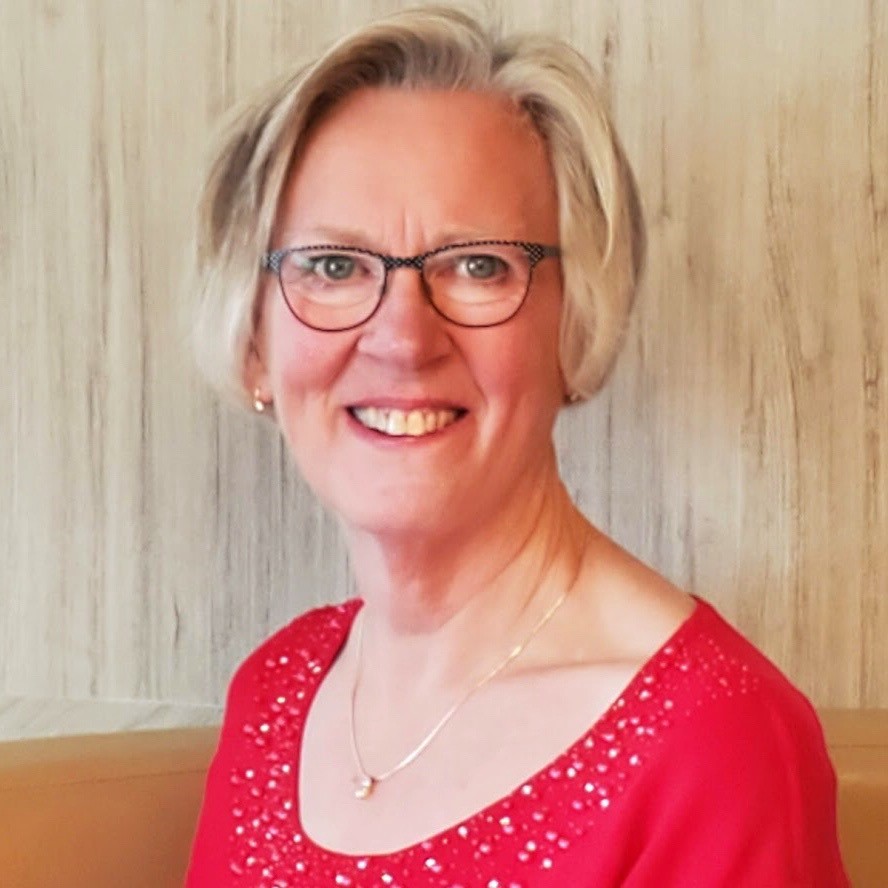 Lynn Weimer has four decades of experience as a registered nurse, the majority of that time in the intensive-care units. Today, she enjoys volunteering with Hospice Waterloo Region, as well as travelling and working in her gardens.
"I have met so many families in my years of working with critically ill patients who had never discussed advance care planning. It was tragic to watch them go through the decision-making process without previous guidance regarding their loved one's wishes. I hope the participants will discuss their wishes with the important people in their lives."
Don't Miss Our ACP Conversation Cafés!
Our team is also offering a friendly and respectful hour of conversation in our first series of Conversation Cafés. These will not be lectures on Advance Care planning, and we are hoping you will bring your own basic understanding of ACP so that we can focus the hour on conversation about what is important to you, what matters to you and what YOUR priorities are for living well. This is the kind of information that you need to share with your Substitute Decision Makers but lets start by getting comfortable together and taking the time to talk, listen and share what is most important in living well.
Attend one session, or multiple sessions — it's up to you! But please note that each Conversation Café is limited to 8 participants, so make sure to register early to ensure you get a spot!